The fully automated haematology analyzer MS4Se® provides
18 parameters with a 3-part differentiation of the
leukocytes (lymphocytes, monocytes, granulocytes)
in only 50 seconds.

The combination of practical size (DIN A4 size)
and an affordable price is an economical solution
in a modern design.

The MS4Se® works fully automatically, economically and is fast and low maintenance.

Available parameters:
LEU, Lym%, Lym #, Mon%, Mon #, Gra%, Gra #, ERY, MCV, HCT, MCH, MCHC, RDW, Hb, PLT, MPV, PCT, PDW.

Sample volume:
12μl whole blood (capillary or venous)

Analysis time:
Complete blood count in 50 seconds

Reference ranges:
Two freely adjustable reference ranges, as well as presets for men, women and newborns.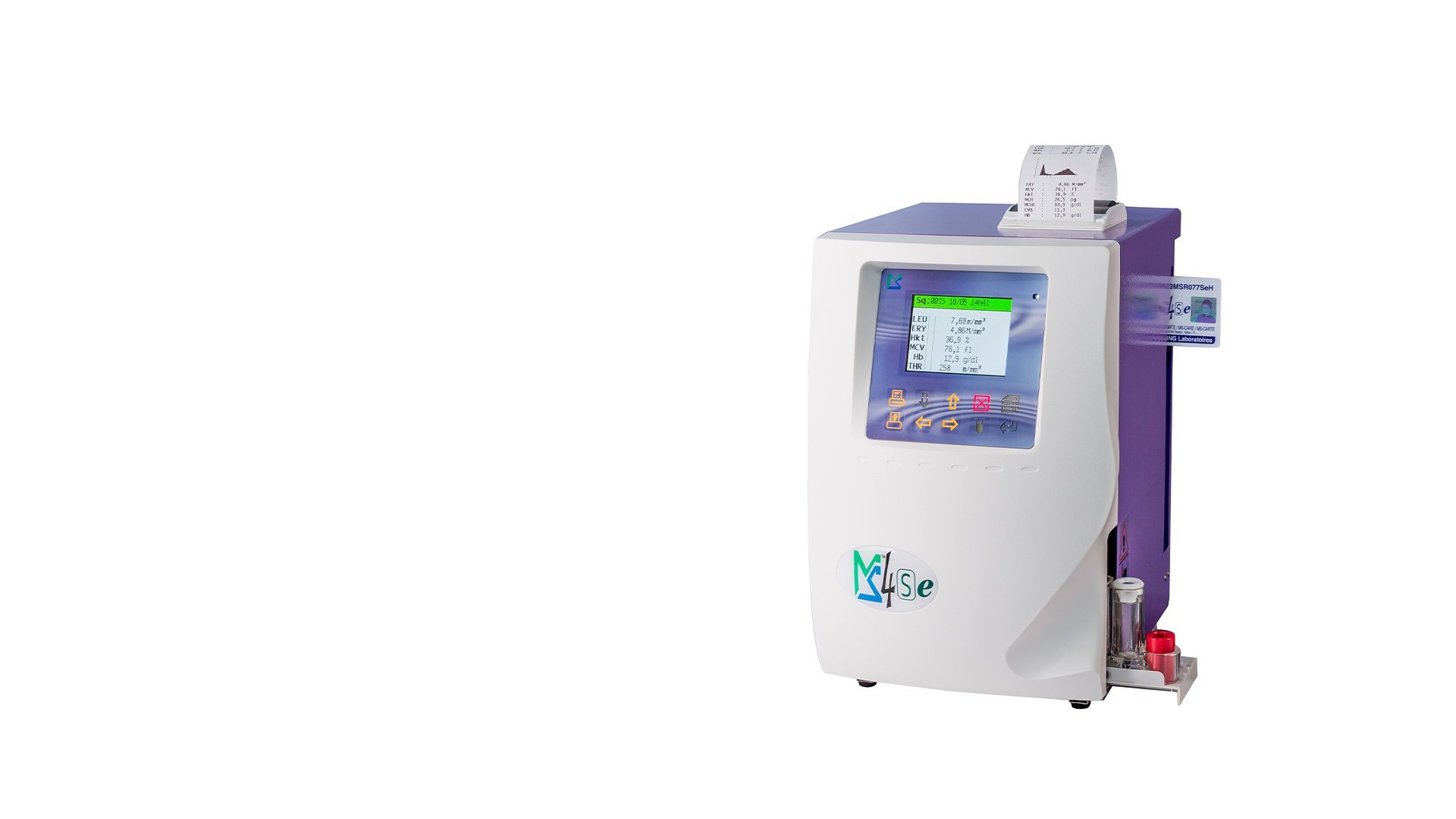 The fully automatic haematology analyzer
MS4Se®
for fast, easy and accurate measurements of 18 parameters from only 12μl whole blood.
The MS4Se® has the following advantages:
Easy operation with menu navigation
Very compact dimensions, (about the size of one A4 sheet)
No warm-up time necessary
Automatic carrier for blood sample tubes
The Ms4Se® requires no reagent-dependent, regular calibrations
Long-term stability and high measurement accuracy through digital technology
Integrated data memory for 250 patient data (including histogram), 10,000 (optional)
Ethernet Port (optional)
Connectivity to many different external standard office printers and to the EDP
Port for an external computer keyboard for the inputting of patient information.
Built-in thermal printer (optional)
MS4Se® - Point of care-oriented haematology analyzer with 18 parameters
MORE INFORMATION ABOUT THE
HEMATOLOGY CELL COUNTER MS4Se®?


Send your request.
We are there for you!